Today's feature not only focuses on one movie alone, but the genre itself as a whole. Apocalyptic movies normally follow the same plot scheme, starting off with a family or individual from a small town then troubling disaster or a virus that affects the community then following up with monsters, zombies, or some inhumane being running around killing civilians. Then it's up to a group of survivors to band together to survive and lastly try and search for a cure or a way to regain humanity. Although it's mostly always the same, it never stops me from watching them :)

A train to busan

Found on Netflix, A Train to Busan, portrays the life of a young girl and her father being stuck in an epidemic while trying to leave the city in south korea. The two are stuck on a train with others scared passengers as they ride pass outsiders who identify as zombies, attacking any living person they see. The movie tested people's morals in times of stress. Everyone looking out for only themselves and losing their sense of humanity.
Powered by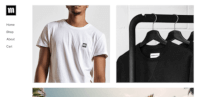 Create your own unique website with customizable templates.